Professional Photoshop, Photo editing, and Photo retouching service provider.
Photo editing and retouching service for eCommerce, brands website, and Photographers.
 WELCOME TO CLIPPING DESIGN HOUSE
This company offers high-quality handmade Photoshop clipping paths and manual Photos editing services.
Check out some of our completed files used by our clients. We aim to create images that can have a positive impact on your business.
Affordable Price
Clipping Design House will offer you the most affordable prices possible. The price will start at $0.15. Free Trial.
Quality Guaranteed
Your complete satisfaction is our top goal. No compromise on quality!! The company is committed to providing quality work and service.
Dedicated Support
We are available 24 hours a day, 365 days a year, so our clients may locate us at any time. Our professional support team is ready to assist you.
Fastest Turnaround
Are you in a hurry? Our designers will provide you with the fastest delivery while maintaining your quality.
Bulk Order Discount
If you have bulk images or require our services regularly, or order more than 500 files, we will offer you an attractive discount.
100 % Data Safety
We also guarantee your safety. All your information will be protected. Your images are secured and protected with us.
We have laid out four steps to get your job done efficiently and affordably.
Request a Free Trila
I am now offering a FREE TRIAL to judge my quality and service. You can judge the quality of our service by submitting a free trial before ordering.
Upload Your File
You may transfer your files via numerous uploading techniques such as Wetransfer, Dropbox, Google Drive, FTP, and so on.
Editing Your File
Our designer will start working according to your requirements by getting the file. Before sending you done files, we will check each image four-step for accuracy.
Download Editing Images
Once your photo is ready, we'll send you the file, please download it. If you approve our free trial work, you can start executing quotations or orders.
Clipping Design House
Photo editing service price list
Simple Clipping Path———– $0.15
Medium Clipping Path——— $0.69
Complex Clipping Path——– $1.39
Photoshop Shadow Services
Drop Shadow—————- $0.25
Natural Shadow———— $0.39
Reflection Shadow——– $0.45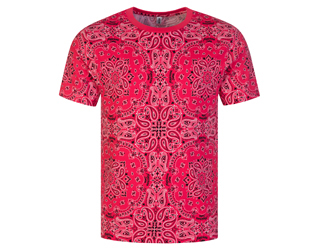 Neck Joint———————– $0.59
Medium Mannequin——— $0.99
Wrinkles Remove————- $0.40
Get Your First Free Trial
I am now offering free trials to judge my quality and service. We'll get back to you in 45 minutes or less.
Be sure to create a folder when you upload files, and the folder must be
compressed zip

, or rar.
Clipping Design House
TESTIMONIALS
"Excellent work, delivered under a tight deadline and high-quality, I am always very satisfied with his work and will continue to order in the future, recommending him to all my friends who need photo retouching and background removal! Excellent quality and value for money !"
"For a long time, Clipping Design House has provided me with clipping path services. The quality and speed of change are unmatched. I recommend Clipping Design House for its exceptional clipping paths and high-quality image manipulation services at very affordable prices."
"Extremely happy with the results. I am a designer myself and therefore have high standards for quality – Clipping Design House met and exceeded our expectations. I work with Clipping Design House regularly."
Clipping Design House
BRANDS WE SERVED


FAQ
Frequently Asked Questions
What is the best way to choose a photo editing service provider?
Consider the agency's experience, expertise, sample work, and turnaround time. You may try them out for a "free trial" to see how they work.
Can I make my photo more uniform for an e-commerce brand?
Of course. Our team will help you improve your e-commerce webshop photos, which are used on Amazon, eBay, Shopify, and Band websites.
How long does it take to deliver my order photos?
Editing time is determined by the image quality, quantity, and amount of intricacy. Our standard turnaround time is 24 hours. It can take us 24-72 hours to complete a large job (3000+).
What if I am dissatisfied with the quality of my work?
Our designers are always working to give high-quality Photoshop services. If you are dissatisfied with the quality, we will make the necessary changes and send them to you at no cost. If it falls short of your expectations, you may still get your money back.
Do I need to make a deposit?
No, you do not need to pay before submitting your final image. After submitting your final photos we will email you an invoice with a payment link. Then just pay.
What is your payment system?
We accept monthly payments from our regular clients. Every month, on the last day of the month, we will send an invoice with the specific (date, service type, amount, and price) of the job. Other clients must pay when the work is finished. Local bank transactions between the United States, the United Kingdom, and other countries are driven by a quick payment service network. We usually transfer master cards, credit cards, visa cards, American Express, and banks. We also pay PayPal, Payoneer, Xoom, Wise.
Is free trial facility available?
We offer a free trial for two images to judge the quality and service You can judge the quality of our service by submitting a free trial before ordering. You can send us your example image so that we can show you the complete work as a demo.
How we transfer photo / images?
You can send your photos using WeTransfer, Dropbox, Google Drive, or another file transfer system. By default, we will send your images using your transfer system.