High-quality clipping path service to enhance your product photo.
Affordable-price, High-quality and Fast.
High-quality clipping path services for eCommerce business owners, brands websites, media agencies, online retailers, Commercial Photographers and others.
Your Trusted Clipping Path Service Provider Company
This company offers high-quality clipping path service and manual Photos editing.
Check out some of our completed files used by our clients. We aim to create images that can have a positive impact on your business.
WHY CHOOSE CLIPPING DESIGN HOUSE
Competitive Price
We provide cost-effective pricing packages while maintaining the highest quality standards in our work. Our aim is to provide cost-effective solutions that meet your budget requirements, making professional High-quality Clipping Path services accessible to businesses of all sizes.
Exceptional Quality
We take pride in delivering top-notch quality in every project we undertake. Our team of skilled graphic designers and photo editing professionals pay meticulous attention to detail, ensuring that your images receive the highest level of precision and accuracy.
Customized Solutions
We understand that each image is unique, and your requirements may vary. That's why we offer customized solutions to cater to your specific needs. Whether you have simple or complex images, we have the expertise and flexibility to handle them with utmost care and precision.
Quick Turnaround Time
We value your time, and we strive to deliver your edited images promptly. Our streamlined workflow allows us to efficiently process your images without compromising on quality, ensuring that you receive the final results within the agreed timeframe.
Pixel Perfect Results
Clipping Design House understands that speed is not the sole crucial factor in a photo editing service. We prioritize delivering premium-quality edits to leave a lasting impression on your customers and clients.
E-commerce Optimized
After working with e-commerce customers for over a decade, we've quickly mastered the art of delivering the high quality you need from High-quality clipping path services for image. Our simplified approach reduces unnecessary communication, enabling you to focus on meeting your business objectives.
Discover the perfect solution for all your photo editing needs with our offered photo editing services. Our team of skilled professionals is dedicated to enhancing your photos to perfection. Whether it's retouching, colour correction, or creative effects, we bring your vision to life. Elevate your images with our expertise today!
Ecommerce Entrepreneurs
For e-commerce businesses, product images play an important role in attracting customers. These services help remove distracting backgrounds, ensure the product takes centre stage, and increase sales and conversions.
Photographic Studios
Photographers rely on clipping path services to fine-tune their images. Whether it's wedding photography, fashion shoots, or portrait sessions, precise outlining adds a professional touch to the final result.
Graphic Design Agencies
Design agencies utilize clipping path services to create stunning visuals for branding, marketing collateral, and advertisements. This technique enables them to manipulate images effectively for a visually pleasing impact.
Print Publications
Magazines and newspapers rely on captivating visuals to engage readers. Clipping path services allow publishers to create dynamic layouts that seamlessly incorporate images and text.
Fashion Industry
Clipping path services are essential for the fashion industry, enabling designers to present their clothing lines elegantly. Models and products can be precisely cut out and placed against various backgrounds to showcase them in the best light.
Social Media Influencers
In the world of social media, visual content reigns supreme. Clipping path services enable influencers to curate eye-catching posts that resonate with their followers and enhance their personal brand.
Clipping Path Pricing
Photo editing service price list
Simple Clipping Path———– $0.15
Medium Clipping Path——— $0.69
Complex Clipping Path——– $1.39
Photoshop Shadow Services
Drop Shadow—————- $0.25
Natural Shadow———— $0.39
Reflection Shadow——– $0.45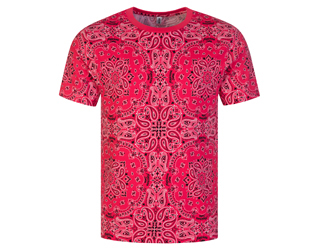 Neck Joint———————– $0.59
Medium Mannequin——— $0.99
Wrinkles Remove————- $0.40
We have laid out four steps to get your job done efficiently and affordably.
Request a Free Trila
I am now offering a FREE TRIAL to judge my quality and service. You can judge the quality of our service by submitting a free trial before ordering.
Upload Your File
You may transfer your files via numerous uploading techniques such as Wetransfer, Dropbox, Google Drive, FTP, and so on.
Editing Your File
Our designer will start working according to your requirements by getting the file. Before sending you done files, we will check each image four-step for accuracy.
Download Editing Images
Once your photo is ready, we'll send you the file, please download it. If you approve our free trial work, you can start executing quotations or orders.
Clipping Design House
 High-quality Clipping Path service for E-commerce Solutions
Common Image Editing Techniques for E-commerce
Background Removal and Clipping Path
This technique involves removing the background from product images to isolate the subject, allowing for a versatile use of visuals.
Image Retouching and Enhancement
Image retouching corrects imperfections, while enhancement focuses on improving brightness, contrast, and color balance.
Color Correction and Adjustments
Ensuring consistent colours across product images is essential for brand integrity.
Ghost Mannequin and Apparel Retouching
For apparel sellers, ghost mannequin editing creates a hollow effect, displaying the garment's fit without a model.
Impact of Enhanced Images on E-commerce Sales
Enhanced images lead to increased customer engagement and higher conversion rates. Studies show that well-presented products sell better, making image editing a wise investment.
I am now offering free trials to judge my quality and service.
Clipping Design House
 High-quality Clipping Path service for Photographers
Photography is an art that often requires post-production touch-ups to meet specific objectives. High-quality clipping path services offer photographers the ability to isolate subjects, remove backgrounds, and manipulate images seamlessly.
A clipping path is a precise outline created around an object in an image. This path acts as a mask, allowing photographers to separate the subject from its background, opening up a world of editing possibilities.
Benefits for Photographers
Enhancing Creativity
Clipping path services provide photographers with the freedom to experiment with various backgrounds and settings, giving them the flexibility to create images that stand out.
Achieving Precision
When working with intricate subjects, like products or wildlife, precision is paramount. Clipping paths allow photographers to maintain fine details without any pixelation.
Saving Time and Effort
Rather than spending hours manually selecting and editing subjects, photographers can rely on clipping path services to swiftly outline objects, significantly reducing editing time.
Clipping Design House
Experience the Difference with Clipping Design House
Clipping Design House believe that exceptional image editing can elevate your brand, boost sales, and captivate your audience. With our High-quality Clipping Path services, we strive to provide you with outstanding results that exceed your expectations.
Contact us today to discuss your image editing requirements and let us demonstrate our expertise in delivering top-quality Clipping Path services. Trust Clipping Design House as your reliable partner for all your image editing needs.
FAQ
Frequently Asked Questions
What is Clipping Design House?
Clipping Design House offers excellent picture editing services online. We work with retailers, photographers, and e-commerce companies. Clipping Design House can assist you if you have some photographs that need to be edited. We offer a low-cost picture editing service 24 hours a day, seven days a week. We always meet our clients' deadlines. We will provide your file within 24 hours or less if you send it to us.
What is the best way to choose a photo editing service provider?
Consider the agency's experience, expertise, sample work, and turnaround time. You may try them out for a "free trial" to see how they work.
Can I make my photo more uniform for an e-commerce brand?
Of course. Our team will help you improve your e-commerce webshop photos, which are used on Amazon, eBay, Shopify, and Band websites.
How long does it take to deliver my order photos?
Editing time is determined by the image quality, quantity, and amount of intricacy. Our standard turnaround time is 24 hours. It can take us 24-72 hours to complete a large job (3000+).
What if I am dissatisfied with the quality of my work?
Our designers are constantly working to give high-quality Clipping Path services. If you are dissatisfied with the quality, we will make the necessary changes and send them to you at no cost. You may still get your money back if it falls short of your expectations.
How does it Work?
Upload your files to Wetransfer, Dropbox, or Google Drive and send the link to our official email address along with your needs. However, if you have photos larger than 500 GB, you must contact us to have access to our FTP server.
Is free trial facility available?
We offer a free trial for two images to judge the quality and service You can judge the quality of our service by submitting a free trial before ordering. You can send us your example image so that we can show you the complete work as a demo.
Do I need to make a deposit?
No, you do not need to pay before submitting your final image. After submitting your final photos we will email you an invoice with a payment link. Then just pay.
What is your payment system?
We accept monthly payments from our regular clients. Every month, on the last day of the month, we will send an invoice with the specific (date, service type, amount, and price) of the job. Other clients must pay when the work is finished. Local bank transactions between the United States, the United Kingdom, and other countries are driven by a quick payment service network. We usually transfer master cards, credit cards, visa cards, American Express, and banks. We also pay PayPal, Payoneer, Xoom, Wise.
How we transfer photo / images?
You can send your photos using WeTransfer, Dropbox, Google Drive, or another file transfer system. By default, we will send your images using your transfer system.
Actual Client Testimonials
"Excellent work, delivered under a tight deadline and high-quality, I am always very satisfied with his work and will continue to order in the future, recommending him to all my friends who need photo retouching and background removal! Excellent quality and value for money !"
"For a long time, Clipping Design House has provided me with clipping path services. The quality and speed of change are unmatched. I recommend Clipping Design House for its exceptional clipping paths and high-quality image manipulation services at very affordable prices."
"Extremely happy with the results. I am a designer myself and therefore have high standards for quality – Clipping Design House met and exceeded our expectations. I work with Clipping Design House regularly."
Get Your First Free Trial
I am now offering free trials to judge my quality and service. We'll get back to you in 45 minutes or less.
Be sure to create a folder when you upload files, and the folder must be
compressed zip

, or rar.
We are a premier photo editing company dedicated to transforming your images into captivating masterpieces. With a team of skilled designers and cutting-edge technology, we offer a wide range of services including Clipping Path Service, background removal, retouching, colour correction, and more. Whether you're a photographer, e-commerce store owner, or creative professional, we cater to all your editing needs. Experience the art of image enhancement with Clipping Design House today!
For over a decade, we've charged reasonable pricing, met or surpassed deadlines, and closely adhered to our client's specifications. Our mission is to give pixel-perfect photo editing to any business.
Are you considering Clipping Design House as a new business partner? Contact us or begin our free trial now!
Trust Clipping Design House as your reliable partner for image editing