Photoshop Shadow Creation Service: Achieving Natural, Drop, Reflections
Are you looking to enhance e-commerce product images to attract the attention of your target audience? Do not look ahead! Our clipping path service at Clipping Design House is designed to transform your product visuals into stunning, eye-catching masterpieces.
Professional Shadow Creation in Photoshop
Photoshop clipping-path service is a crucial aspect of modern-day digital content creation, particularly in the fields of graphic design, photography, and e-commerce. It involves the process of isolating a specific object or subject in an image by creating a path or outline around it, allowing it to be separated from the background. This technique enables content creators to enhance images and achieve professional results.
What is Photoshop Shadow Creation Service?
A clipping path is an outline or a closed vector path used to cut out a specific part of an image, separating it from the rest of the image. photo editing services involve carefully removing the background or unwanted elements from an image using photo editing software such as Adobe Photoshop.
The clipping path is also related:
Image clipping
Deep etching
Image cut-out
Multi-path
Closed vector path
Closed vector shape
Why do you need a shadow creation service for product photos?
When showcasing products online, realistic shadows can make a huge difference. A professional shadow creation service enhances the visual appeal, adds depth, and makes your products stand out, ultimately boosting sales and customer trust.
We Provide High-Quality Photoshop Shadow Creation Services
The process of Clipping Path involves using specialized software, such as Adobe Photoshop, to draw an outline around the object to be clipped. The path acts as a vector mask that separates the selected object from its surroundings. This enables designers to make adjustments to the clipped object without affecting the rest of the image.
Importance of Photoshop Shadow Creation Service in Image Editing and Graphic Design
Clipping path service plays an important role in graphic design as it allows designers to achieve precision in their work. Using this technique, designers can seamlessly integrate objects into new backgrounds, create visually appealing compositions, and improve the overall quality of images.
Enhance your brand images with our expert shadow creation team today!
Clipping Design House
 Benefits of Using Our Photoshop Shadow Creation Services
In today's visual-centric world, our Photoshop Shadow Creation Services enhance product images, adding depth, realism, and appeal. Elevate your brand with our expert touch.
Here are some key advantages:
Professional Appearance
Ghost mannequins will be removed to create a clean, professional look for your products. By focusing the viewer's attention on the item you sell your products look more attractive.
Consistency
You can maintain a consistent and standardized look across all your product images with Ghost Mannequin removed. This consistency helps build brand recognition and trust with your customers.
Increased Sales
High-quality, professionally edited images can lead to higher conversion rates and increased sales. Customers are more likely to make a purchase when they can clearly see and understand the product.
Global Reach
Professionally edited product images can help you reach a global audience. Customers from around the world can better understand and appreciate your products, potentially leading to international sales.
Time Efficiency
Using our ghost mannequin services can save you a significant amount of time. Our experienced team can edit your images quickly and efficiently, allowing you to focus on other aspects of your business.
Cost-Effective
Outsourcing your image editing to our Ghost Mannequin service can be more cost-effective than hiring an in-house team or trying to do it yourself. Pay for the services you need only when you need them.
Elevated Brand Image
By presenting your products in the best possible light, you enhance your brand's image. This can help you stand out in a competitive market and attract a loyal customer base.
Customization
Our ghost mannequin services can be tailored to your specific needs. Whether you require basic retouching or more advanced editing, we can accommodate your preferences.
Clipping Design House
Types Of Shadow Creation Services
There are different types of shading services to suit different image editing needs: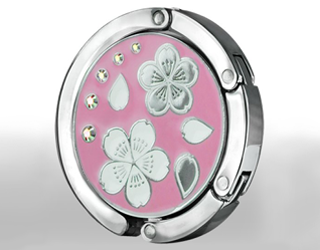 The Basic Clipping Path service is used for simple, regular-shaped objects with minimal curves or edges.
The Basic Clipping Path service is used for simple, regular-shaped objects with minimal curves or edges.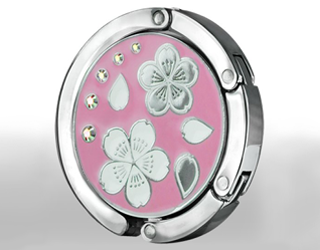 The Basic Clipping Path service is used for simple, regular-shaped objects with minimal curves or edges.
The Basic Clipping Path service is used for simple, regular-shaped objects with minimal curves or edges.
Clipping Design House
 We Best Shadow Creation Services Provider
Are you seeking a reliable partner to elevate the visual appeal of your photos and products? Look no further, as we proudly declare ourselves the premier "We Best Shadow Creation Services Provider.
Unlock the Power of Shadows to Transform Your Images:
The Art of Shadow Creation
The Art of Shadow Creation: Elevate your visuals with expertly crafted shadows, adding depth and realism to images. Explore the magic of shadows today.
Quick Turnaround
In today's fast-paced world, time is of the essence. We recognize the importance of timely delivery and promise efficient turnaround times, so your projects stay on schedule.
Custom Solutions for Every Need
No two projects are the same, and we understand that. Our tailored solutions cater to your unique requirements, whether you need drop shadows, natural shadows, reflection shadows, or customized shadow effects.
Diverse Range of Services
Explore a comprehensive suite of shadow creation services, including drop shadow creation, natural shadow creation, reflection shadow creation, and product shadow enhancement. We can bring your creative vision to life.
Precision and Attention to Detail
Clipping Design House take pride in precision and attention to detail. Our skilled professionals meticulously craft shadows, ensuring every element appears natural and visually pleasing.
Affordable Pricing
Quality shadow creation shouldn't strain your budget. We offer competitive pricing without compromising on the excellence of our services, making high-quality shadows accessible to all.
Customer Satisfaction Guaranteed
Our success is intrinsically tied to your satisfaction. We're committed to exceeding your expectations in every project, ensuring that you're thrilled with the results.
Elevate Your Brand with Shadows
Shadows are more than just visual effects; they enhance the storytelling in your images. Elevate your brand's visual identity, create engaging product photos, and leave a lasting impression on your audience.
Clipping Design House
Industries That Benefit From Shadow Creation Services
Shadow creation services, also known as shadowing or drop shadow services, are often used in various industries to enhance the visual appeal of images and make products or objects appear more realistic and three-dimensional.
Here are some industries that benefit from shadow creation services:
E-Commerce Industry
E-commerce websites frequently use shadow creation services to make product images stand out. Shadows can create a sense of depth and realism, making products look more attractive to potential buyers.
Advertising & Marketing
Ad agencies and marketing companies use shadow creation services to create eye-catching advertisements and promotional materials. Shadows can help highlight products or concepts and make them more engaging.
Fashion Designer
Fashion photographers and designers use shadow creation to add depth and drama to their clothing and accessory images. Shadows can accentuate the texture and details of the items.
Product Photographer
Professional product photographers often use shadowing services to restore and enhance their photos. Adding or enhancing shadows can improve the overall composition and visual impact of a photo.
Clipping Design House
Advantages of Professional Shadow Creation Services
When you choose a photoshop shadow service provider, you open the door to many benefits that can significantly enhance your visual content:
Enhanced Visual Appeal
Professional shadows and reflections elevate the visual appeal of your images, making them more attractive to viewers.
Realism and Authenticity
Natural drop reflections create a sense of realism, making your products or subjects appear genuine and tangible.
Versatility
These services can be applied to a wide range of images, from e-commerce product shots to portrait photography and marketing materials.
Time and Cost Savings
Outsourcing can save you valuable time and resources compared to trying shadow building in-house.
Clipping Design House
Importance of Drop Shadow Service for E-Commerce Images
The importance of drop shadow services in e-commerce cannot be overstated. It not only elevates product presentation but also bolsters brand credibility, ultimately contributing to higher sales and customer satisfaction.
Enhancing Product Presentation
In the fiercely competitive world of e-commerce, the visual appeal of your product images can make or break a sale. Drop shadow service plays a pivotal role in enhancing these images. By adding shadows beneath products, they appear more lifelike, creating a sense of depth and realism that attracts potential buyers.
Highlighting Product Features
Drop shadows not only make products look more natural but also help highlight their key features. Whether it's clothing, electronics, or jewellery, these shadows draw attention to the product's texture, shape, and design. This, in turn, can lead to increased click-through rates and conversions.
Boosting Brand Credibility
Consistent, professionally edited images instil trust in your brand. When customers see well-executed drop shadows, it conveys a sense of professionalism and attention to detail. This can be a deciding factor for shoppers when choosing where to make their online purchases.
Improving UX and Mobile Compatibility
Drop shadows are essential for creating a seamless user experience (UX) on e-commerce websites. They provide visual cues that make it easier for customers to navigate product listings. Moreover, they ensure that product images look appealing on various devices, including mobile phones and tablets.
Clipping Design House
Natural shadow services are Enhancing Product Photography
Natural shadow services are essential for improving product photography, enabling businesses to showcase their products in the best possible light and establish a strong visual identity in the competitive world of e-commerce.
Captivating Visuals
Natural shadow services are essential for product photography, adding depth and realism to product images. Shadows give the products a three-dimensional quality, making them appear more tangible and appealing to potential customers.
Highlighting Product Features
By carefully crafting natural shadows, photographers can emphasize important product features. This technique draws attention to textures, contours, and details, helping customers make informed purchase decisions.
Creating a Professional Look
For e-commerce businesses, maintaining a consistent and professional image style across their product catalogue is crucial. Natural shadow services ensure that all product images have a uniform, high-quality appearance, reinforcing the brand's credibility.
Enhancing Brand Trust
High-quality product photos with natural shadows not only make products more enticing but also build trust with customers. A polished and realistic presentation signals professionalism and commitment to quality, enticing customers to choose your products over competitors.
We have laid out four steps to get your job done efficiently and affordably.
Request a Free Trila
I am now offering a FREE TRIAL to judge my quality and service. You can judge the quality of our service by submitting a free trial before ordering.
Upload Your File
You may transfer your files via numerous uploading techniques such as Wetransfer, Dropbox, Google Drive, FTP, and so on.
Editing Your File
Our designer will start working according to your requirements by getting the file. Before sending you done files, we will check each image four-step for accuracy.
Download Editing Images
Once your photo is ready, we'll send you the file, please download it. If you approve our free trial work, you can start executing quotations or orders.
Clipping Design House
Experience the Difference with Clipping Design House
Clipping Design House believe that exceptional image editing can elevate your brand, boost sales, and captivate your audience. With our High-quality Clipping Path services, we strive to provide you with outstanding results that exceed your expectations.
Contact us today to discuss your image editing requirements and let us demonstrate our expertise in delivering top-quality Clipping Path services. Trust Clipping Design House as your reliable partner for all your image editing needs.
FAQ
Frequently Asked Questions
What is Clipping Design House?
Clipping Design House offers excellent picture editing services online. Clipping Design House works with retailers, photographers, and e-commerce companies. Clipping Design House can assist you if you have some photographs that need to be edited. Clipping Design House offers a low-cost picture editing service 24 hours a day, seven days a week. We always meet or beat our clients' deadlines. We will provide your file within 24 hours or less if you send it to us.
How long does it take to deliver my order photos?
Editing time is determined by the image quality, quantity, and amount of intricacy. Our standard turnaround time is 24 hours. It can take us 24-72 hours to complete a large job (3000+).
What is the best way to choose a photo editing service provider?
Consider the agency's experience, expertise, sample work, and turnaround time. You may try them out for a "free trial" to see how they work.
Who needs clipping path services?
Clipping Path Services are essential for various purposes, such as e-commerce product images, photo retouching, graphic design, and more. They help enhance the visual appeal of your images, making them stand out and look professional.
Can I request revisions if I'm not satisfied with the cut-out?
A reputable Clipping Path Services provider will offer revisions to ensure your complete satisfaction with the final results.
How does it Work?
Upload your files to Wetransfer, Dropbox, or Google Drive and send the link to our official email address along with your needs. However, if you have photos larger than 500 GB, you must contact us to have access to our FTP server.
Is free trial facility available?
We offer a free trial for two images to judge the quality and service You can judge the quality of our service by submitting a free trial before ordering. You can send us your example image so that we can show you the complete work as a demo.
Do you offer bulk order discounts?
Yes, I provide special discounts for bulk orders. If you have a large number of images that require clipping path services, feel free to contact me, and we can discuss a customized package that suits your needs and budget.
Is Clipping Path Services affordable for small businesses?
Yes, many service providers offer flexible pricing options suitable for businesses of all sizes. It is a cost-effective solution for improving visual content.
How much does clipping path cost?
The cost of a clipping path can vary widely, so it's important to consider your specific project requirements and budget when seeking this service. Requesting quotes from multiple providers and assessing their quality of work is a prudent approach to ensure you get the best value for your money.
Get Your First Free Trial
I am now offering free trials to judge my quality and service. We'll get back to you in 45 minutes or less.
Be sure to create a folder when you upload files, and the folder must be
compressed zip

, or rar.
We are a premier photo editing company dedicated to transforming your images into captivating masterpieces. With a team of skilled designers and cutting-edge technology, we offer a wide range of services including Clipping Path services, background removal, retouching, colour correction, and more. Whether you're a photographer, e-commerce store owner, or creative professional, we cater to all your editing needs. Experience the art of image enhancement with Clipping Design House today!
For over a decade, we've charged reasonable pricing, met or surpassed deadlines, and closely adhered to our client's specifications. Our mission is to give pixel-perfect photo editing to any business.
Are you considering Clipping Design House as a new business partner? Contact us or begin our free trial now!
Trust Clipping Design House as your reliable partner for image editing